Services
For Any Oilfield Needs
Depend on us
To Provide Quality Services
Our hauling, tank and truck services work for any oilfield needs, from hydraulic fracking to hauling fluids and more. You can depend on us to provide quality services with a reliable team. If you'd like to get a quote for any of our services, please contact us today.
Haul oilfield production and waste fluids
Septic removal
Spill cleanups
Building cleanups
Sump removal and cleaning
Flare knockouts
Equipment cleaning
Steaming
Tank/vessel cleaning
Pressure testing
Chemical tank fills
Plant turnarounds
Frac jobs
Oilfield rentals
Hot shot
Snow removal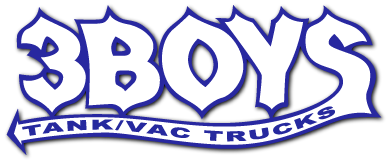 Message Us
Get In touch below. Ask Any Question or Request a Quote.
Location
315-3 Street E, Fox Creek, AB T0H 1P0
Email
alyssa@3boystankvac.com
dispatch@3boystankvac.com